Accelerating performance
Firstly, we'll review your current operation by carrying out a SWOT analysis and more importantly by listening to you. We need to understand the challenges you are currently facing before we can make any recommendations.

We'll then make recommendations for improvement across all aspects of the business, in particular operations, marketing and sales. These recommendations will focus on people and process (with specific reference to digital transformation where applicable), all with a view to improving your customers experience and as a result driving an improved ROI across all activities the business engages in.
Next steps
Once we have identified areas for improvement, if it is then outside of our scope of work we will seek to connect suppliers & dealers where there is a need for a service/product which will provide the right solution. The solution always needs to be customer centric, i.e. it has to be to the benefit of your prospective customer – otherwise what is the point!

We're confident that we can deliver solutions to address any challenges you are currently facing. In fact we're so confident that we'll enter into a one hour free consultation via a video call. During this call we'll seek to understand your challenges. If we think we can help we'll tell you, if we don't, we'll tell you!
BOOK CONSULTATION
hot topic number 1
Digital transformation
With the impact of the pandemic and emergence of the digital disruptors this is the number one 'hot topic' of discussion when I am conversing with any used car retailer. 'How do we get a piece of that online pie?' – 'how worried should we be about the shift in buying behaviour now being normalised by the online disruptors?' – 'What can we offer that the online disruptors don't? and 'How do I offer the consumer the best buying experience possible in this new world of vehicle rEtailing?'.

These are valid questions that demand answers . To help understand the UK automotive space today click on the button below to access my presentation deck which delivers my view of Used Car rEtailing 2021 and beyond. This presentation focuses on the current market and the opportunities for 'traditional' dealers moving forward vs. pure online transaction models.

Used Vehicle rEtailing 2021
hot topic number 2
Customer expectations
Managing, meeting or even surpassing customer expectations should always have been at the forefront of every business decision. The pandemic or rise of the online disruptors should not have been the catalyst for 'traditional' dealers to suddenly apply focus to this area of their business. A customer-centric business is far more likely to succeed than one that is not.

Having said that the pandemic and online disruptors have pushed customer experience to the forefront of all consumers' minds, especially when transacting online. The online disruptors have started to 'normalise' the process of ordering a vehicle online and for consumers this is a far more relaxed and 'no pressure' option.

The fact is that the vast majority of in-market car buyers currently do not want to conduct the full transaction online. However their expectation is to be able to engage online to a lesser or greater degree prior to comitting to visit the showroom. To understand how the buying journey has changed in recent years check out the 'Car Buying Journey' infographic accessible below. It's this 'hybrid' model that is currently giving 'traditional' dealers an edge over the disruptors.
Car Buying Journey
About Motorvait
As Imperial Cars Operations Director and Cazoo Retail Operations Director, Neil Smith (founder of Motorvait) has long been recognised as an industry influencer. In over eleven years at the cutting edge of the used car retailing sector he has built a network of 'best in class' suppliers. A network that works collaboratively to deliver customer centric solutions which address the challenges the UK automotive industry currently faces whilst focusing on the customer experience which in turn drives profitability.

"I have a passion for the UK used car sector which some may say is 'unhealthy'. Having worked on the front line of used car retailing for the past ten years with the last five years being dedicated to digital transformation I have a unique knowledge of this space. To paraphrase Liam Neeson 'I have a very particular set of skills, skills I have acquired over a very long career, skills that make me very useful to used car retailers'. On a serious note however, I can help/advise and inform any retailer facing challenges in this new world of vehicle rEtailing so feel free to reach out and make use of the free one hour consultation".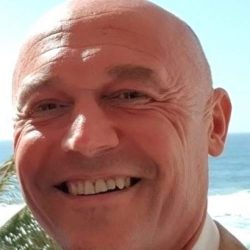 Neil smith
Founder and CEO
Personal resume
Say hello
Drop us an email and we'll respond as soon as we possibly can.